Call 813-910-7202 For a Free Lawn and Shrub Evaluation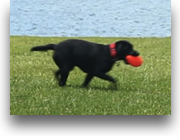 Earth and Pet Friendly
We pride ourselves on looking out for your family as well as your yard by only using pet and animal friendly products that are safe and effective.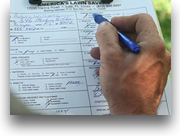 Detailed Evaluation
Call us today for a free on property inspection and evaluation. We will discuss the current state of your property and help you plan the yard of your dreams.
ECO Friendly and Green Certified
All of our products are EPA approved and certified. We protect groundwater and run off by only using responsible products. It's the right thing to do!
Locally Owned and Operated here in Tampa! We're Neighbors!
$25.00 Off Your First Treatment with an Annual Service Agreement!
Print this ad and receive a discount on your first treatment. Mention us to your friends for additional savings. Ask us how!
America's Lawn Savers and Your Pest Control for all your pest needs!
We are committed to providing the best possible service at competitive prices!
Being locally owned, we understand how to serve the needs of our Tampa communities in order to bring you the service and quality you deserve. Get to know us and we're sure you'll be happy!